Improve service levels by automating the customer service request lifecycle for financial and non-financial requests. Enable interactive policy servicing and define complex calculation rules for payment and revival requests. Facilitate omnichannel request initiation and automatic allocation of cases based on the request type.
Features of Newgen Policy Administration and Servicing Software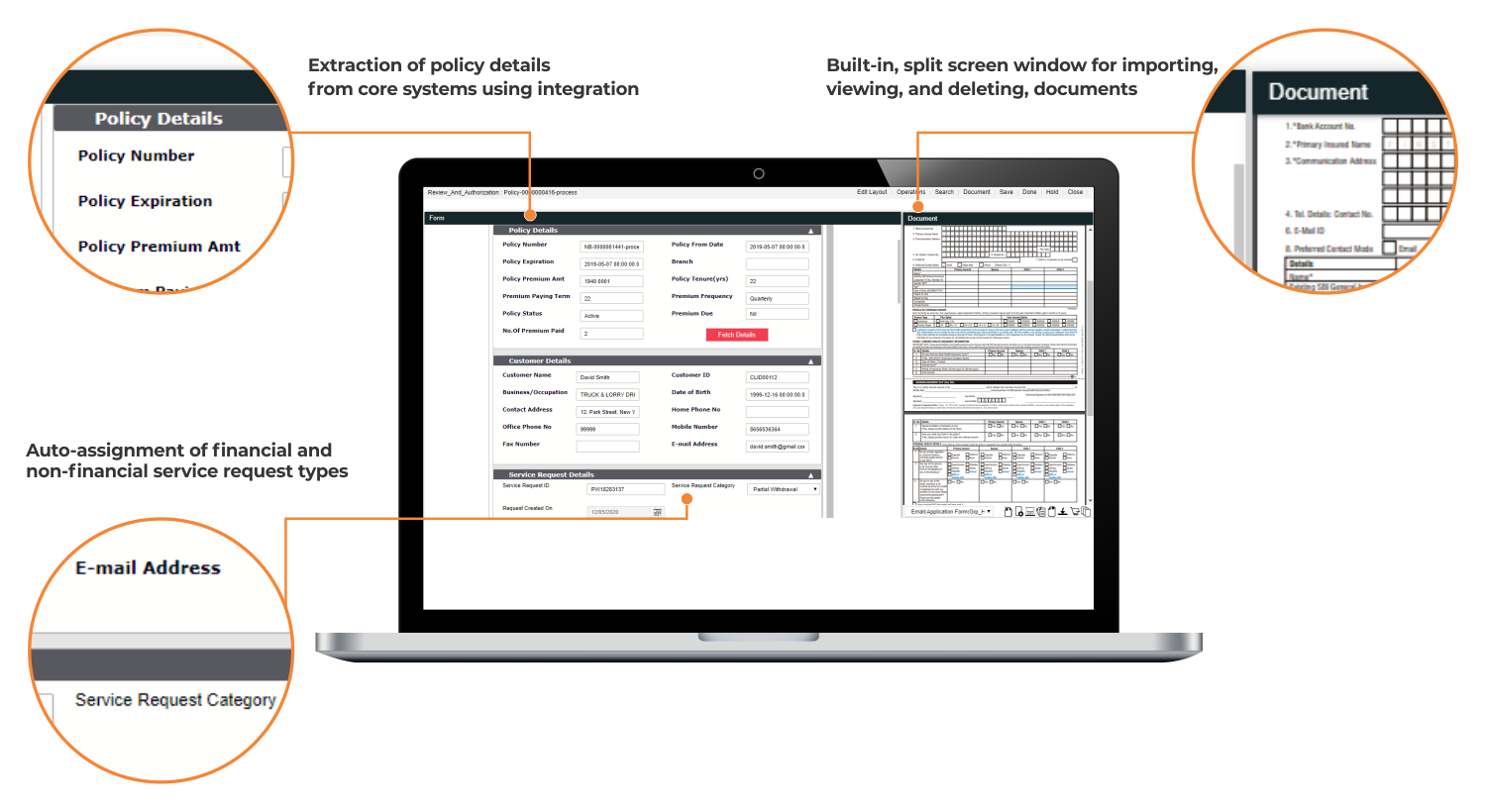 Quotation Management
End-to-end quotation management, from capturing data for premium calculation and invoking calculation rules to generating the quotation
Reduced turnaround time for policy processing and servicing
Auto-Ingestion of Policy Details
Seamless integration with policy administration system to auto-fetch policy-related details
Reduced manual efforts for finding and locating relevant fields required for policy endorsement
Automatic Case Classification
Rule-based algorithms for straight-through processing of low complexity endorsements and policy-related service requests
Automatic flagging and assignment of non-straight through cases to the underwriter
Policy Servicing Compliance
Traceability of requests and corresponding documents through automated reminders and escalations to ensure compliance
Audit logs, quality checking, and discrepancy resolution across forms, transactions, and processes
Personalized Customer Communications
Template-based document generation through the customer communication management platform
Faster, effective, and contextual customer communications, such as renewal notices, endorsement letters, etc.
Brands using Newgen Platform



Solution Built On NewgenONE Platform for Insurance Firms