Establish a paperless, digital environment by automating your end-to-end government processes. Leverage our platform-based eGov Office suite to build an agile operation, ensuring more efficient and effective Government to Citizen (G2C), Government to Business (G2B), and Government to Government(G2G) processes.
Features of Newgen e-Gov Office Software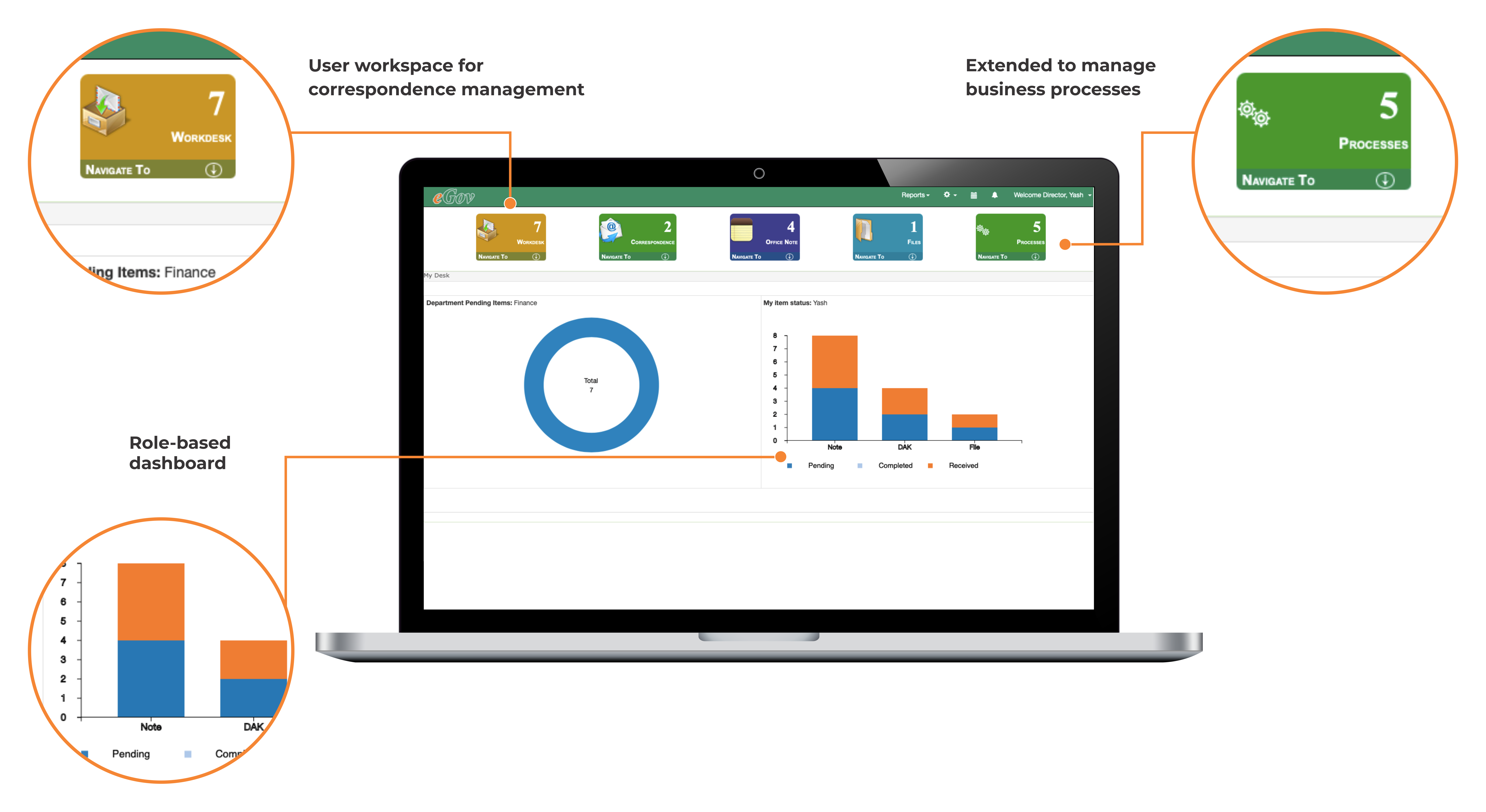 Streamlined File Management
Automated movement of files and correspondences/DAK throughout the lifecycle—from creation to archival
Unified process across departments and agencies for quick file management
Automated Query Routing and Processing
Rapid processing of RTI/FOIA queries and parliament questions
Auto-allocation of queries to the respective departments, based on configurable rules
Collaborative Learning and Informed Decision Making
Collaborative learning environment with advanced features like content rating, adding citations, and chat and discussion forums
Enhanced collaboration for greater interoperability, reduced delays, and informed decision making
Mobility for on-the-go access to correspondences
Committee and Meeting Follow-ups
Module to form committees, schedule meetings, etc.
System-defined escalation matrix, alerts, notifications, and auto-reminders for faster execution and timely responses
Digital Signature and Barcode Integration
File view with green note sheet and digital signature integration for pdf documents
Barcode integration for file and correspondence tracking
Compliance With Manual of Office Procedures
Compliance with Manual of Office Procedures (MOP) as published by the Department of Administrative Reform, India
Digital notings for file and correspondence management