Get a holistic control of all financial close activities to seamlessly manage the financial closure for multiple entities and corporate as a whole. Optimize the complete process and increase transparency by gaining real-time visibility and access to required information. Receive alerts and notifications to drive immediate actions or corrective steps per the business needs.
Features of Newgen Financial Statements Close Process Software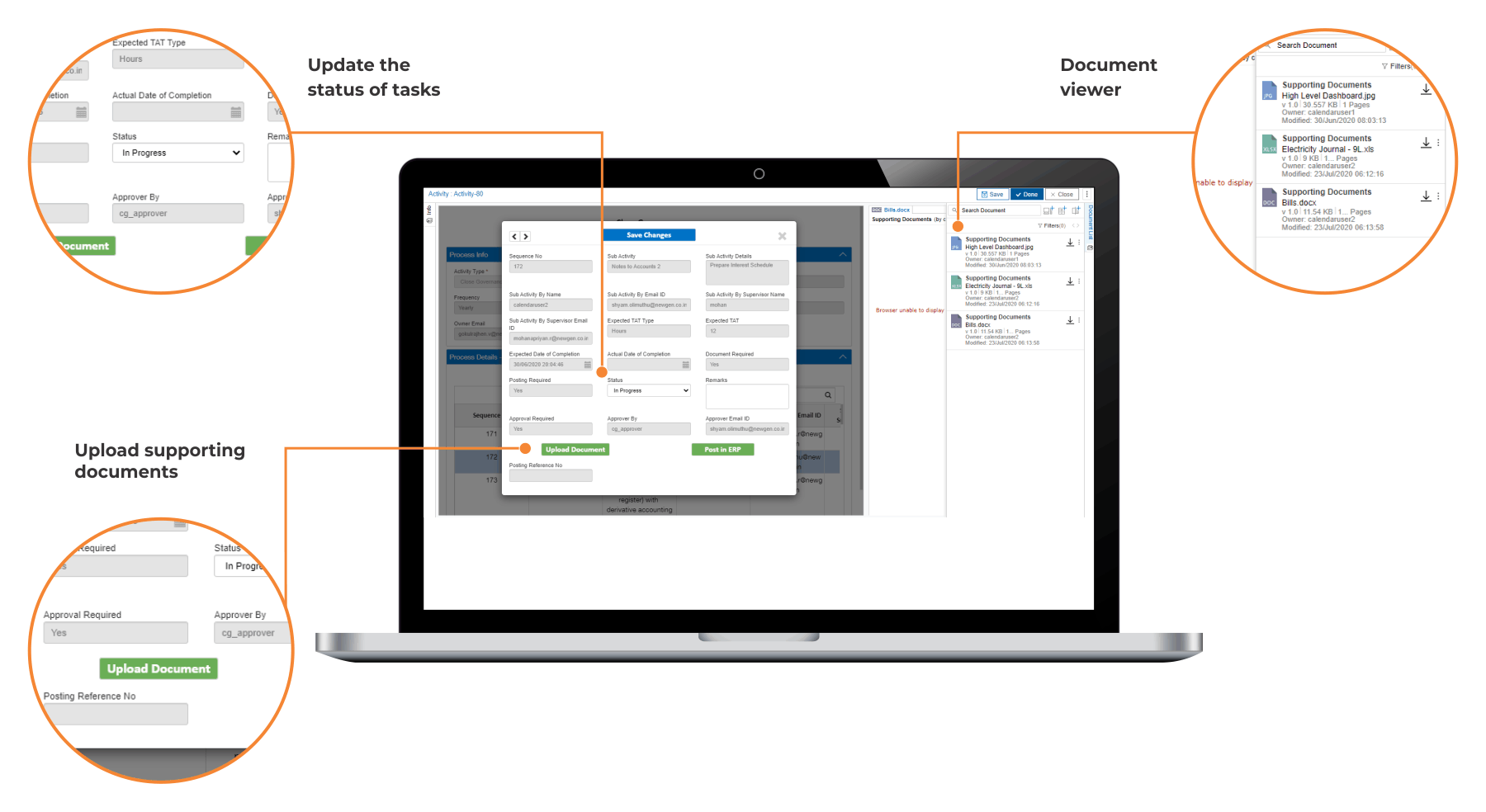 Multi-level Governance Structure
Convenient routing of guided navigation and role-based workflows
Auto-initiation and activities assignment using the built-in scheduler
Visibility into stipulated lead time, expected turn-around-time, mandatory activities, etc.
Alerts and Notifications
Automatic triggers and notifications to owners via email about activity initiations/closures
Email triggers per the escalation matrix where tasks and activities are unattended, incomplete, or overdue
Comprehensive Dashboard
Categorization of sub-activities into "complete" or "no action required" to progress to the next sub-activity
Activity monitoring for quick decision-making
Activity Scheduling and Reporting
Daily, monthly, quarterly, yearly activities scheduler
Consolidated internal/external reporting (MIS/statutory)
Activity/sub-activities for each entity, group consolidation, and group reporting
Solution Built On NewgenONE Platform for Corporate Governance