Allow users to easily manage fixed assets, with end-to-end visibility into the management process, from acquisition until disposition. Track asset movements across your enterprise and ensure compliance through periodical audits. Continuously digitize, record, and maintain asset details and relevant documents in a central document management repository, thereby eliminating dependency on physical records. Generate reports on asset status—especially related to aging and depreciation—and notify users of status updates with rule-based alerts.
Features of Newgen Fixed Assets Management Software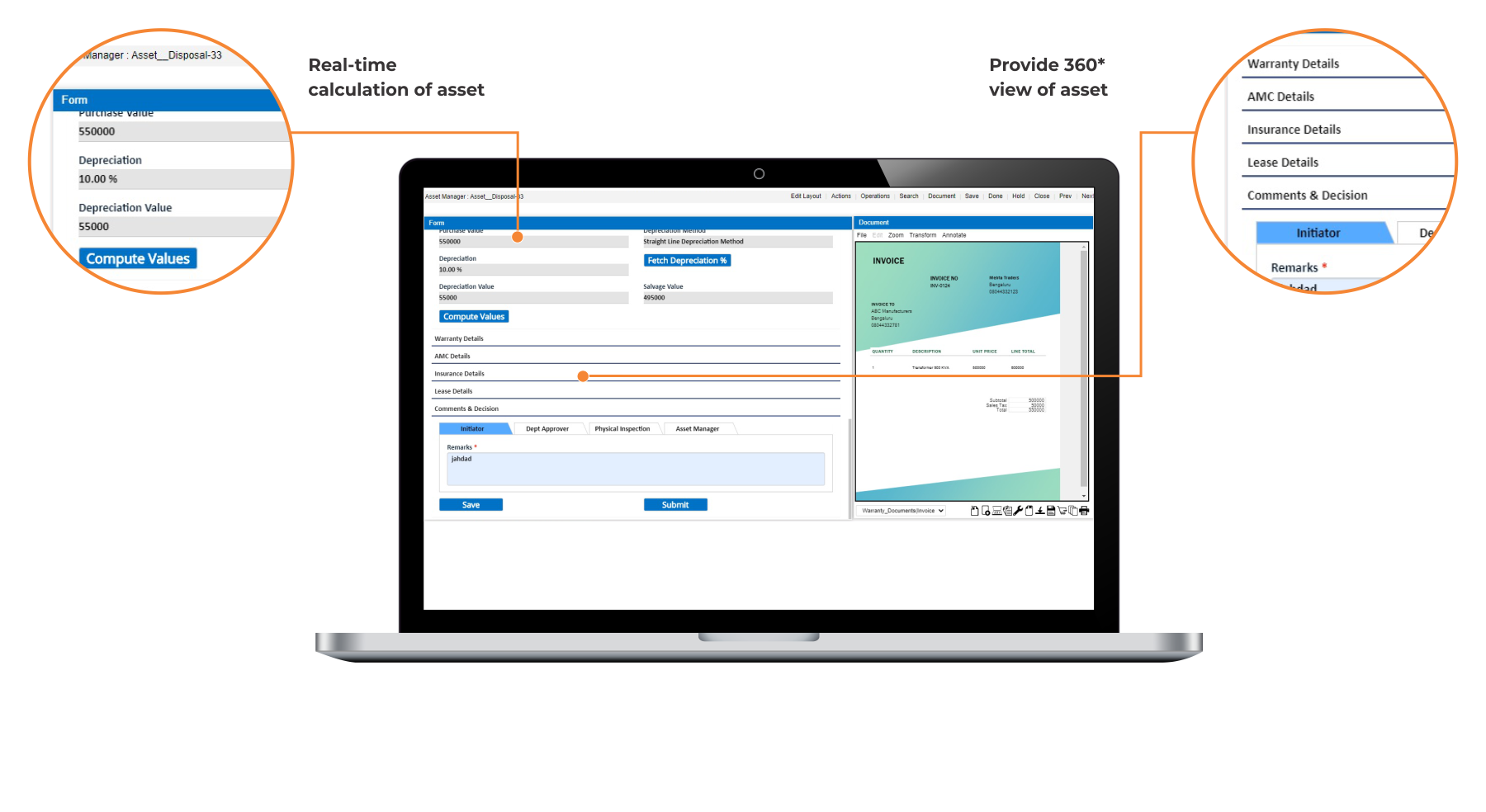 Digitized Asset Management
Digitization of all asset records for easy monitoring and retrieval
Centralized repository for asset and related-document management
Asset Acquisition and Commissioning
Fixed asset acquisition with capex approval
Fulfilment of prerequisites and creation of asset registry
Asset Audit, Transfer, and Disposal
End-to-end fixed asset tracking with periodical audits
Inter- and intra-company asset transfer
Fixed asset disposal through sale or scrap
Configurable, Rule-driven Checklists and Alerts
Asset type-based checklists for commissioning and audit
Timely reminders for renewals, such as lease, warranty, service, etc.
Rule-driven alerts for follow-ups on aging assets
End-to-end Visibility into Asset Status
Dashboard view of assets, based on type, age, status, current value, etc.
Seamless integration with multiple applications, including ERPs, for access to relevant information
Brands using NewgenONE Platform



Solution Built On NewgenONE Platform for Finance and Accounting