Eliminate manual intervention and ensure zero underwriting errors with the auto underwriting rule engine. Meet regulatory requirements and adapt to dynamic business needs with our configurable solution. Automate end-to-end policy issuance process, deliver superior user experience, and ensure a shorter prospect to customer lifecycle.
Features of Newgen Policy Issuance and Underwriting Software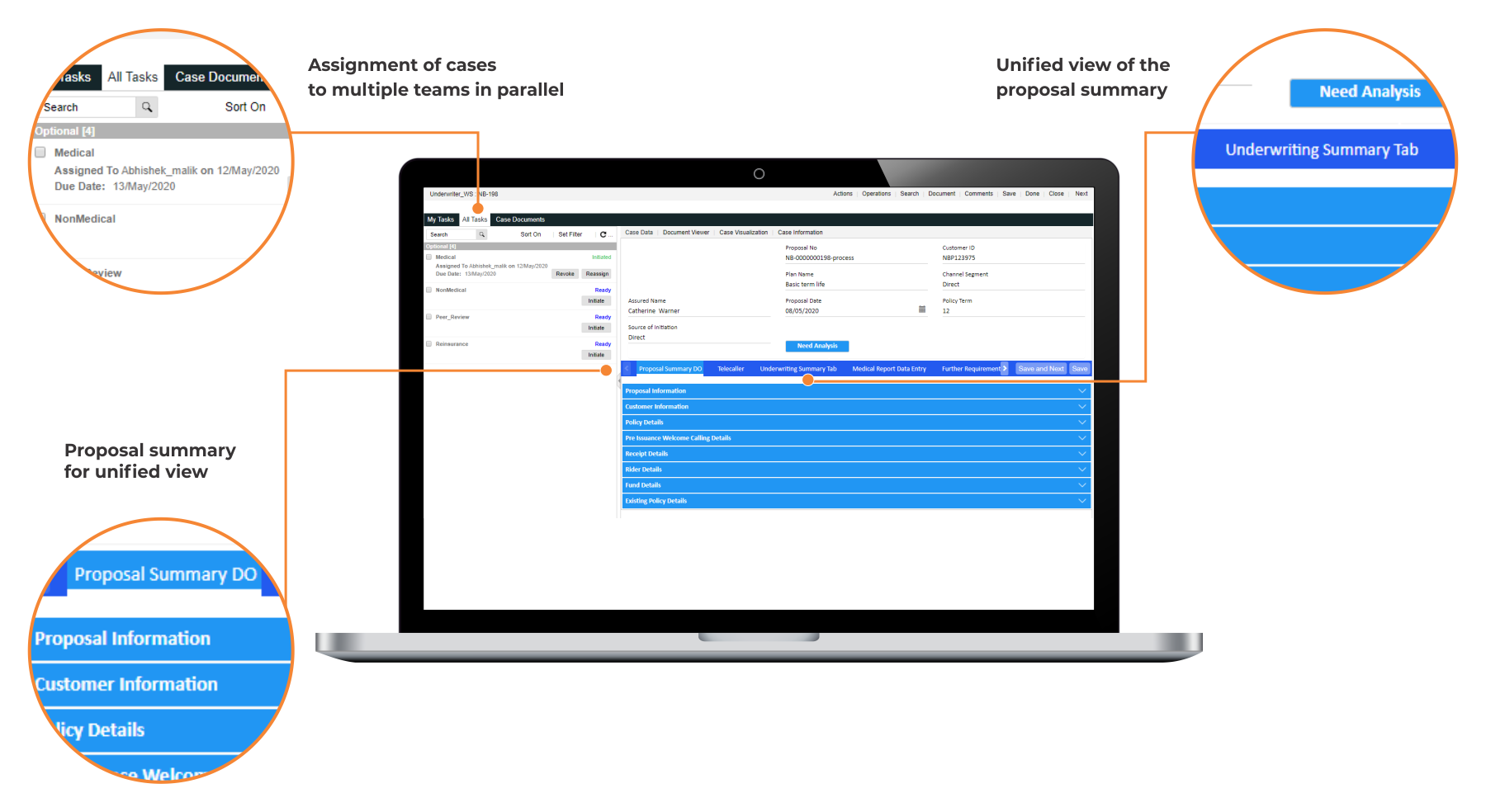 Policy Elements and Underwriting Analysis
Configurable user interface to define data elements per specific requirements
Sophisticated dashboards for in-depth data analysis and report generation
Core Underwriting Engine
Dynamic rules to facilitate straight-through processing of low complexity submissions and automate key underwriting tasks
Abstract underwriting rules and complex logic are configured into the system
Flexibility to change rules according to dynamic business requirements
Underwriting Evaluation
Automatic policy evaluation to maximize the percentage of straight-through pass cases for quick policy issuance
Auto-classification of non-straight-through cases and routing of cases to underwriters based on the authority limit
Additional Information Capture
Access to comprehensive case details to ensure informed decision-making
Request capabilities for additional documents and information, based on medical or non-medical parameters
Integration and Personalization Capabilities
Seamless integration with third-party and legacy applications, such as policy administration, CRM, etc.
Omnichannel, personalized engagement across all channels, including mobile, web, in-person, chatbox, social, and bots
Brands using Newgen Platform



Solution Built On NewgenONE Platform for Insurance Firms