Jim Marous
Co-Publisher
The Financial Brand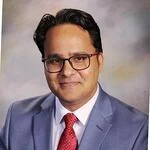 Ankur Rawat
Director, Products & Solutions
Newgen Software
The future of digital lending requires a modern platform that focuses on delivering a superior customer experience while also improving operational efficiency. With connected banking, financial institutions can enable intelligent decision–making, improve customer experience, enhance disbursement timelines, and reduce operational risk. 
Gain insights from Jim Marous from The Financial Brand and Ankur Rawat from Newgen Software as they explore how a connected approach to digital lending can support rapid innovation and unlock value in a highly competitive marketplace. 
Agenda of this webinar:
Current status of lending process in financial institutions
Understanding the value of a highly personalized, connected banking approach
Key driving factors that are accelerating this shift
Where to start
About Jim Marous
Jim has been named as a top-5 influencer in banking, is the co-publisher of The Financial Brand, the owner, and publisher of the Digital Banking Report, and a contributor to Forbes and numerous other industry publications.