Leslie Joseph
Guest Speaker Principal Analyst
Forrester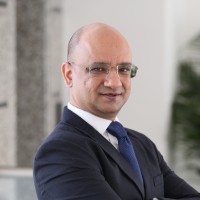 Ritesh Varma
Newgen Speaker VP – Product & Solutions
Newgen Software

Utsav Turray
Moderator GM Product Marketing
Newgen Software
A new era of digital transformation is emerging where holistic automation is a must for an enterprise. Organizations must rethink their approach to digital when they go beyond merely automating tasks or processes. Instead of creating isolated siloes of tactical automation, enterprises should build automation as a consistent fabric across their workforce, processes, technology and organizational culture. This approach necessitates a platform strategy towards automation.
The results? Significant improvements in organizational adaptiveness, creativity, and resilience.
In this conversation understand how enterprises like you can integrate different composable building blocks such as low code, Content platforms, DPA, RPA, AI/ML, and API's to provide frictionless customer experiences, drive operational excellence and fuel continuous innovation.