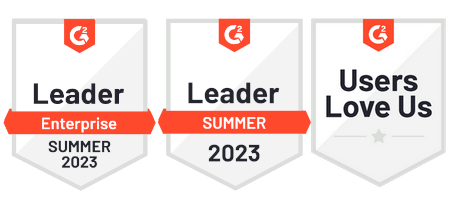 NewgenONE digital transformation platform has been identified as one of the best Enterprise Content Management and Business Process Management software based on its high levels of customer satisfaction ratings from real users on G2, the world's largest and most trusted software marketplace. NewgenONE is currently ranked as:
According to reviews verified by G2
According to the G2 reviews, users have praised the NewgenONE Platform for its flexibility, scalability, and ease of use. They have also appreciated the platform's ability to automate complex processes, improve productivity, and enhance customer experiences. Users have also highlighted the excellent customer support provided by the Newgen team, which has helped them resolve any issues or concerns.
Some of the appreciations by customers are:
"NewgenONE is great for ECM."
"NewgenONE is a reliable and trusted platform that provides flexibility, low code configuration, and is easy to use."
"NewgenONE is easy to integrate with surrounding systems."
"NewgenONE is fundamentally changing how you operate and deliver value to customers."
"NewgenONE is customization friendly and easy to implement and integrate with third-party applications."